Back to Map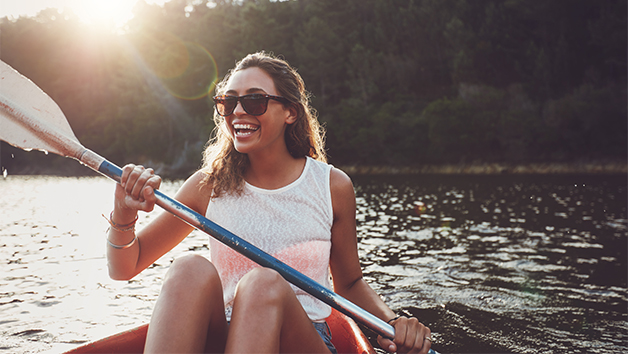 Thoughtful Gifts for Her
Valid for 12 months
3073 locations
Multi-choice Voucher
Choose from multiple experiences
RLD11497284
Our Price Match Promise
Overview
Treat her to a memorable experience she can cherish. Give a special nan, mum, sister, friend, girlfriend or wife a thoughtful surprise. Send a sentimental gift or celebrate an anniversary, birthday or annual celebration. Give them the opportunity to choose their perfect gift with a huge selection of magnificent experiences to select from. Indulge in some well-deserved pampering, take the plunge and dive into an exciting adventure or retreat for a cosy overnight getaway in the countryside. Choose from a tempting array of experiences. This gift voucher is suitable for all tastes, whether the lucky recipient is a lover of the outdoors, a pamper lover or intrepid explorer. Give them a gift that they can make the most of.
In a Nutshell
This voucher includes a huge selection of experiences to choose from, for one or more people, including adventure activities, relaxing spa days, afternoon teas, overnight stays and more
Key Info
Availability Description
Availability is dependent on the chosen experience and exclusion dates may apply – please check when booking. All dates are subject to availability.
Participant Guidelines
For personal safety and enjoyment, participation in some experiences may be limited by restrictions, such as age, height and weight.
Other Info
All our vouchers are fully flexible and can be redeemed against our huge range of experiences. Experiences are available to select after purchasing.
Reviews
Edie
Age: Over 65
Occasion: Christmas
30 June 2022
Really enjoyed the Cavendish. Staff were friendly, food was excellent, no rushing and plenty of prosecco.
Grumpy camel
Age: 45-54
Occasion: Anniversay
29 June 2022
Nice hotel, shame the smell ruined it!
Booked this hotel as a friends wedding reception was being held there. At check in staff friendly and helpful. Unfortunately when we went back to our room following the party the corridor leading to our room and our room had a terrible smell and we suspected that other guests were smoking (NOT CIGERETTES) in an adjacent room. I reported this to the front desk they apologised and they sprayed some air freshener in the corridor. We will not stay at this hotel again!
Rb
Age: 45-54
Occasion: Father's Day
28 June 2022
Amazing Father's Day gift
Had a great climb with my 10 years old son, great views and learnt a few facts too. Easy process to book snd friendly staff on site.
Stewart
Age: 45-54
Occasion: Just because!
28 June 2022
Phantom of the opera was outstanding, I took my wife as it is her favourite show and she absolutely loves the experience
Scoobie28
Age: 45-54
Occasion: Just because!
28 June 2022
Was a little apprehensive of what exactly this would entail at first but was a thoroughly enjoyable experience with an eclectic range of beers (4 - 8+%) to sample. A couple of the beers were definitely not to my taste but good to try something different that I would not necessarily order. The gourmet burger was excellent and most appreciated after 2 hours drinking a range of light refreshing craft lagers to the darker, fuller flavoured stronger stout beers. The host was attentive and knowledgeable and made the afternoon relaxing and a good laugh. Was on a table with two other couples that were also good company and made the day an entertaining and pleasurable event. The venue was in an old historic building and we were ideally situated on a table in front of the brewing vats. Would recommend this event just make sure you are not driving!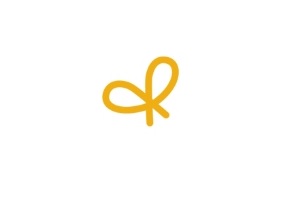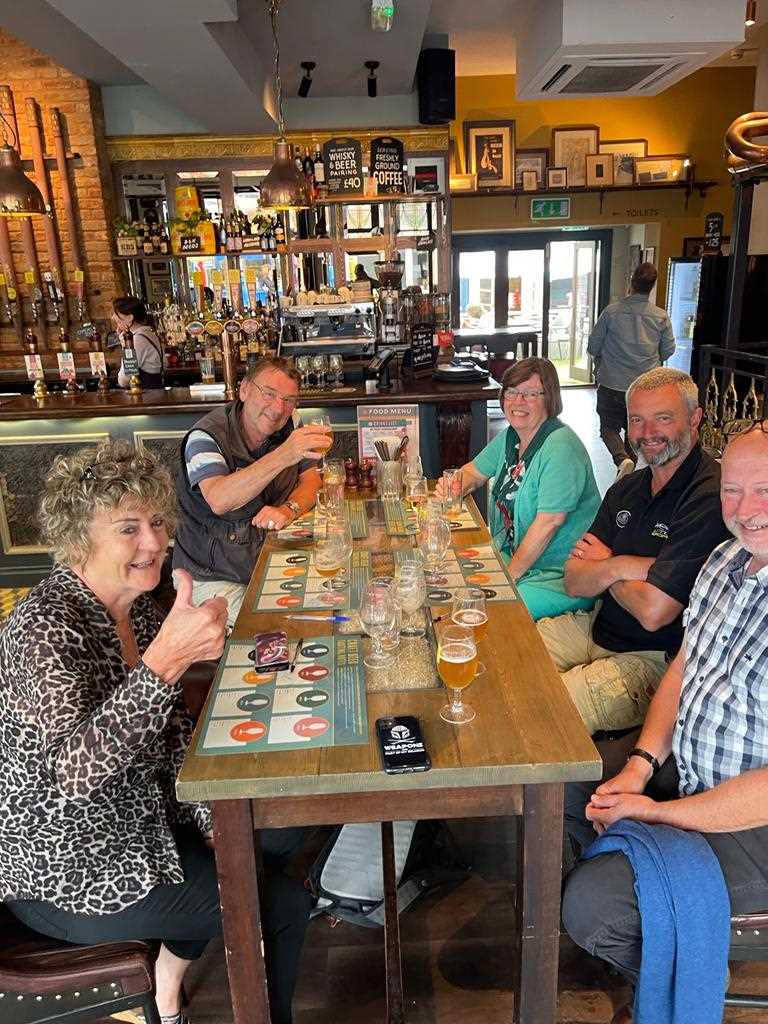 David
Age: Over 65
Occasion: Birthday
27 June 2022
The vintage bus ride was in a LT Routemaster, so hardly vintage. We were expecting a 1930s something, BUT it was okay. The steam train ride to Ongar was fine, though the engine's brakes were inoperable for the journey back, so we had a diesel. Also okay. Thanks to excess numbers of participants the Afternoon Tea was not in the advertised location, BUT the alternative, which had been organised at short notice, was still really good. All in all an enjoyable day.
Estera
Age: 18-24
Occasion: Birthday
27 June 2022
The facilities were divine. Spa is very beautiful. Definitely a relaxing place. However as for the treatments 100% do not recommend. The lady who did my sisters mani and pedi did not know what she was doing, considering for the price we paid, she didn't even touch up the cuticles. both mani and pedi were done horribly. She also had a facial/head massage, the lady who did her head massage was warned that my sister has had keratin done in her hair, so once she finished massaging her scalp/head, without washing her hands, she went straight into massaging her face. Keep in my she had keratin in her hair ?? was really not happy after hearing this review from my sister. Myself and 3 others had full body massages, my aunty really enjoyed her experience and massage, however the rest of us had massages that felt like rubbing and tapping. Kept repeating the same movement over and over again, and just rubbing the body with their palms which was really unusual for a full body massage. Must of been new staff or the trainees. Might have had a long day after ??????? But still not reasonable in not providing a right treatment. Overall like mentioned the experience was amazing, food was absolutely delicious, the scenery very beautiful, they even have a gym, so if you bring your spirts gear you can go to the gym ?? however if we was to come back, all treatments will unfortunately be fully out of our books.
Jp
Age: 45-54
Occasion: Birthday
27 June 2022
Lovely staff beautiful location
We stayed for one night using a red letter gift. The room was adequate although we did have 2 single mattresses on a king bedframe which we kept disappearing down throughout the night. Every member of staff had a smile on their faces and looked genuinely happy which was nice. Breakfast was lovely and the lady who greeted us also offered anything else which wasn't there and she would arrange it which is an excellent touch although we were more than happy with the food and drinks available and there was plenty of it too. This place would of had 5 stars if it wasn't for the bed and the mattresses which tried to eat us thoughout the night
Top cat
Age: 45-54
Occasion: Christmas
26 June 2022
The initial booking took time and patience to book and now we need to reschedule due to the national rail strikes, I can not get through to anyone to reschedule, you don't take phone calls now, I have emailed twice and I had to even emailed the Vaudeville Theatre to let them know we could not attend, which they said I needed to contact you!? So I would appreciate a response from you to tell me how I can reschedule our Theatre trip to London please? Thank you
Jj
Age: 18-24
Occasion: Christmas
26 June 2022
Knowledgeable, friendly host. Great gin - variety so that we could compare all. Fun evening. (Only change to suggest - nibbles were overdone toast ..........)
You may also like
Recently viewed